Stripping and playing in bed
Hello, everyone. In our latest Lindsey Marshal episode you get to enjoy this hot young babe, stripping down naked, all in the intimacy of her very own bedroom. The slutty chick will offer you an amazing erotic show, and you shouldn't miss it for the world. She gets home after a busy day, and all she wants to do, is enjoy herself a little, and have some sexy fun with the camera. Our little horny kitten takes off her silky top revealing her plump suckable tits up close, giving you the most sensual lustful glance, while that piece disappears. She's slowly caressing them with the top of her fingers, gently stroking and squeezing them, sweetly pinching her nipples all while keeping a very naughty and playful smile on her pretty face. Her white panties are next in line, and she wants to tease you a little toying with them, deciding whether she really wants to take them off, should she or shouldn't she, but her already tingling pussy gets the best of her. Our gal wants you to get a front seat view of her slutty cunt, so she gets up on her knees and starts pleasing her juicy wet pussy, making you believe you are right there next to her. If you want to see other beautiful babes showing off their perfect boobs, join the http://www.downblouse.us blog! See you soon, friends!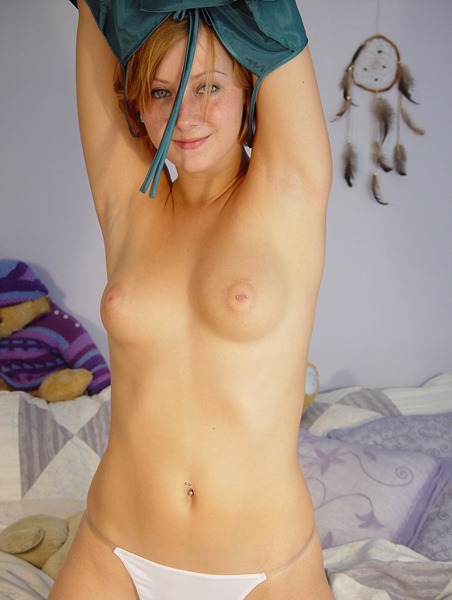 See as naughty Lindsey exposes her sexy boobs!